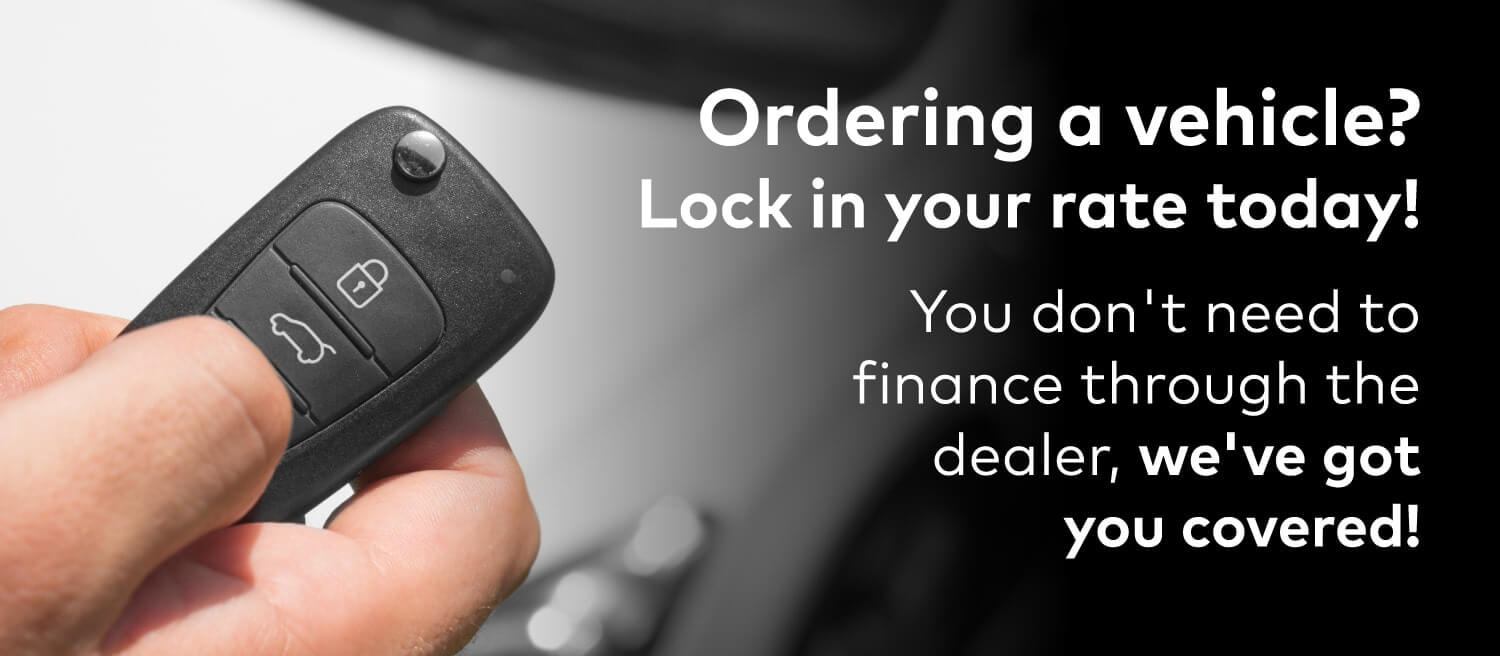 You won't need to worry about interest rates while you wait because we're giving members the opportunity to lock in their new auto loan rate today for 90 days! And if rates happen to drop within 90 days, we'll give you the lower of the locked rate or the current rate.
Ordering or searching, you may lock in your rate by one of the following ways:
Complete a new auto application online, over the phone or visit a branch.
Fill out the form below, attach a copy of the proof of the order, and click submit.
Still looking for the perfect ride?
We can pre-approve you for your auto loan, and lock your rate today for 90 days for free with no obligation to borrow!